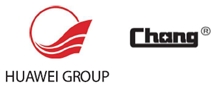 Changzhou Huawei Electronics Co. was established in 1987 with headquarters in Changzhou, China.
It is a leading manufacturer of electrolytic capacitors in China.
Is ranked among the TOP 100 List of Chinese Electronic Components Enterprises and is listed on the Hong Kong stock exchange.
Huawei has 3 factories producing capacitors and 2 factories producing foil for capacitors, which significantly reduces the production time of components. It employs over 2,100 employees.
Company has its own R&D team and advanced laboratories capable of carrying out all the tests required by the AEC-Q200.
It is the owner of 31 patents.
Huawei components are used in consumer electronics, industrial, medical, automotive applications or in LED lighting and many others.
Huawei strictly adheres to ISO9001 and TS16949 quality management system, ISO14001 environmental management system and QCO80000 hazardous substance management system and UL certifications on high voltage products.