Ropla Elektronik Sp. z o. o. is one of the leading independent distributors in the electronics sector in Poland. The core business of our company includes wholesale trade in electronic and electrotechnical parts and components of manufacturers having global renown.
Ropla Elektronik was established in 1992 and year by year it continues to expand its business operations in whole Europe, simultaneously broadening its assortment of products.
At present we employ more than 30 people and apart from the company headquarters in Suchy Dwór, we also have our offices located in Belarus, Russia, Bulgaria and in Ukraine.
In 2011 we were awarded a contract for the delivery of components for the government of Azerbaijan and this project is being continued until today.
Azerbaijan and Kazakhstan are the two countries in which we are planning to open our branch offices in the near future.
As a distributor of electronic components we always put the quality of the offered products first.
Throughout all these years we have proven ourselves to be the supplier of a narrower assortment of components. Electrolytic, film, ceramic and tantalum capacitors, threaded and SMD resistors, batteries and accumulators, DC/DC and AC/DC converters constitute a narrow group of passive elements, but we feel we are the best in Poland with respect to this field.
In 2012 we extended our portfolio with discrete elements and we have been working really hard to attain the same success in this field as in case of passive elements.

2015 has been a crucial year for us. Ropla was placed on the ranking list of Forbes Diamonds, and in May 2015 it moved to the new headquarters in Suchy Dwór near Wrocław.
"We are optimistic about the years to come and we believe that they will bring interesting challenges and opportunities to implement exceptional projects. While moving forward, we still remember first and foremost about our Customers, whose contentment and satisfaction is always the most important thing for us."

Waldemar Brezwan, President

Ropla Elektronik is a member of Stowarzyszenie Inicjatywa Firm Rodzinnych [Association of Family Businesses Initiative], established in 2008.
We are proud of this fact, since we are one big Family in our company and in the like manner we treat all our Customers and Suppliers.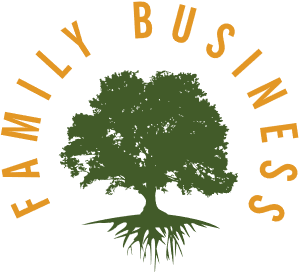 Mission statement and company targets
The mission Ropla Elektronik Sp. z o. o. is as follows:
Our mission is to satisfy the expectations our Customers have. We wish to assist them in achieving success, simultaneously helping them to reduce the costs pertaining thereto.
We wish to guarantee all our Customers continuous supplies of top quality electronic components and we would like to assist them with the implementation of their current and new projects, by offering our extensive experience.
As a company operating in our market for more than 20 years, we are considered by our Customers to be a very good and reliable supplier of capacitors, resistors, DC/DC and AC/DC converters, discrete elements or batteries and accumulators.
Our Customers are offered with top quality merchandise, at attractive prices. These have always been, are and will be the two most important characteristics of the products we have in our portfolio.
The target Ropla Elektronik Sp. z o. o. is as follows:
- Our Customers
The contentment of our Customers is a priority for us. Our Customers are always in the centre of our attention, while their satisfaction with our services is the biggest award for us.

- Long-term co-operation
Encouraged by our confidence-based and long-standing relations with our suppliers, we continue to aspire to establish similar relations with all our Customers.
Confidence-based and long-term co-operation can be highly beneficial first and foremost to our Customers.

- Profit
We wish to generate expected profits, since this constitutes the essence of the activities of our company and enables its development, ensuring the means to accomplish our mission.

- Development
To continue development, to analyse the expectations of our Customers, to adjust our offer and to fulfil the actual needs of the Customer, are all crucial for our company.
Expanding the assortment of our products, while simultaneously maintaining the highest quality of products, is the main path to our further development.
The development of our company mainly entails ensuring the best quality of our services and this is what we care about the most.

- Strategy and manner of operation
We want to be active in areas, in which the use of the products and the solutions we offer is profitable for Customers, gives them opportunities for development and generates profits.
We wish to ensure an extensive range of products and services which take into consideration the specificity of the market, sector-related standards and the requirements of each of our Customers.

We want to handle our every Customer in a professional manner, always treating them on an individual basis. Honesty and affinity for our Customers have always been the foundation of our team.
Awards and distinctions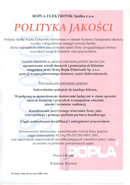 Our history
1992 - Establishment of Ropla GmbH in Vienna
1993 - Establishment of Ropla-Lokis Sp. z o.o. with Austrian capital participation
1994 - Commencement of business activity in a 60 m2 office, staff: 5 employees
1995 - Expanding business premises up to 110 m2, staff: 8 employees
1996 - Authorized distribution of Hitachi-AIC in Poland
1997 - Authorized distribution of Mallory - North American Capacitor Company in Poland
1998 - Increase of share capital to USD 115,000
1998 - Authorized distribution of Samsung Electro-Mechanics Co., Ltd. in Poland
1998 - Increase of share capital to USD 200,000
1998 - Purchase of an office building and its extension up to 560 m2, staff: 23 employees
2000 - Establishment of Ropla Computers Sp. z o.o.
2000 - Change of company name to Ropla Elektronik Sp. z o.o.
2000 - Establishment of O.O.O. Ropla in Moscow
2000 - Establishment of Ropla Ukraine in Lviv
2001 - Authorized distribution of Datel Inc. in Poland, Czech Republic, Slovakia, Slovenia, Hungary, former states of Yugoslavia, Bulgaria, Albania and former states of the USSR
2001 - Establishment of UAB Ropla Elektronik in Lithuania
2002 - Accession to ERAI (Electronic Resellers Association International), organization providing information, mediation and profitability solutions to electronics distributors world-wide
2003 - Authorized distribution of Hahn-Elektrobau GmbH in Poland, Russia, Lithuania, Belarus, Ukraine, Slovakia, Romania and Bulgaria
2003 - Authorized distribution of Mentor GmbH & Co. in Poland
2003 - Implementation of the Quality Management System according to PN-EN ISO 9001:2001
2003 - Acquisition of the Quality Certificate according to PN-EN ISO 9001:2001 granted by PCBC (Polish Centre for Research and Certification) and IQNet.
2003 - Authorized distribution of Kouhi Inc in Poland, exclusive distributor in Austria, Ukraine, Belarus, Slovakia and Lithuania
2003 - Authorized distribution of Samwha Electric Co. Ltd. in Poland
2004 - Authorized distribution of Varta Microbattery GmbH in Central Europe, in particular in Poland, Ukraine, Lithuania, Latvia, Estonia, Belarus and Russia
2004 - Establishment of Ropla Elektronik in Kiev, Ukraine
2004 - Authorized distribution of Murrplastik Systems Inc. in the Ukraine and Kaliningrad District
2004 - Authorized distribution of Pilkor Electronics Co., Ltd. in Poland
2004 - Authorized distribution of Jamicon - Kaimei Electronic Co. Ltd. in Poland
2005 – Broadening the offer with Akyga products
2005 - Commencement of the process of implementation of the new sales system and web site
2006 – Authorized distribution of Walsin Technology Corporation in Poland
2006 – Broadening of trade region of C&D technologies
2006 – Distribution of Data Image Corporation in Poland
2007 – Authorized distribution of Optosupply
2007 – Introduction of SAP Business One
2008 – Authorized distribution of Yoku Technology
2009 - Authorized distribution of Cooltron
2010 - End of cooperation with Murata PS
2010 – Authorized distribution of Dong IL Electronic
2011 – Winning a project on direct cooperation and delivery to the Government of Azerbaijan
2012 – Extension of the product range by introduction of discrete components
2012 - Authorized distribution of HY Electronic Corporation
2012 – An agreement with AECOM company, under which, Ropla Elektronik will supply Eaton products to Kazakhstan
2012 - Authorized distribution of DTM System
2012 - Authorized distribution of Leshan Radio Company, Ltd.
2012 - End of cooperation with Kouhi and Optosupply
2013 – Authorized distribution of TM Technologie
2013 – Broadening the offer with Akyga polimer batteries
2013 – Broadening the offer with varistors of Science Centers Corp. company. (CNR)
2013 – Broadening the offer with resistors of Uniroyal Electronics Industry Company Ltd. (Uniohm)
2014 – Commencement of the construction of our new office
2015 – A major milestone in the history of our company – change of address and moving to our new headquarters in Suchy Dwór
2015 – Expansion of the range of batteries and accumulators with products of Varta Consumer
2015 – A major milestone in the history of our company – change of address and moving to our new headquarters in Suchy Dwór
2015 – Signing a distribution agreement with the Korean manufacturer VINATech
2015 – A major milestone in the history of our company – change of address and moving to our new headquarters in Suchy Dwór
2015 – Expanding our range of products with EDLC and P-EDLC Supercapacitors
2015 – A major milestone in the history of our company – change of address and moving to our new headquarters in Suchy Dwór
2015 – Ropla Elektronik becomes a distributor of the Legrand Group in Azerbaijan